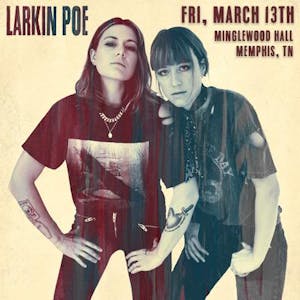 Larkin Poe
Marcella & Her Lovers
$24.00 - $27.00
Postponed
In an effort to do our part to help protect our fans and their communities, we've made the difficult decision to postpone our headline show
In an effort to do our part to help protect our fans and their communities, we've made the difficult decision to postpone our headline show in Memphis tomorrow night (3/13) until Thursday, June 18. The University of Arkansas announced its closure yesterday which forced a postponement of our North Little Rock show on Saturday night as well (3/14) until Wednesday, August 12. We believe that music is meant to be shared, so the sooner that we can all get COVID-19 stomped out, the sooner we can all get back to rocking.
We would like to offer VIP Upgrades at Larkin Poe's show. This upgrade does not include a general admission ticket. We will be selling upgrades at larkinpoe.veeps.com
VIPs will start one hour before doors,
- Early entry to the venue
- Personal meet & greet and photo with Larkin Poe
- Acoustic one song performance by Larkin Poe
- Exclusive VIP merch item
- Commemorative VIP laminate
**General admission ticket is to be sold separately
Our new album Venom & Faith is out everywhere now! Get it from iTunes, Amazon, Spotify or the Official store: https://lnk.to/VenomAndFaith
Instagram: http://instagram.com/larkinpoe
YouTube: https://www.youtube.com/user/LarkinPoe
Twitter: https://twitter.com/larkinpoe
Biography: We do our best to rock.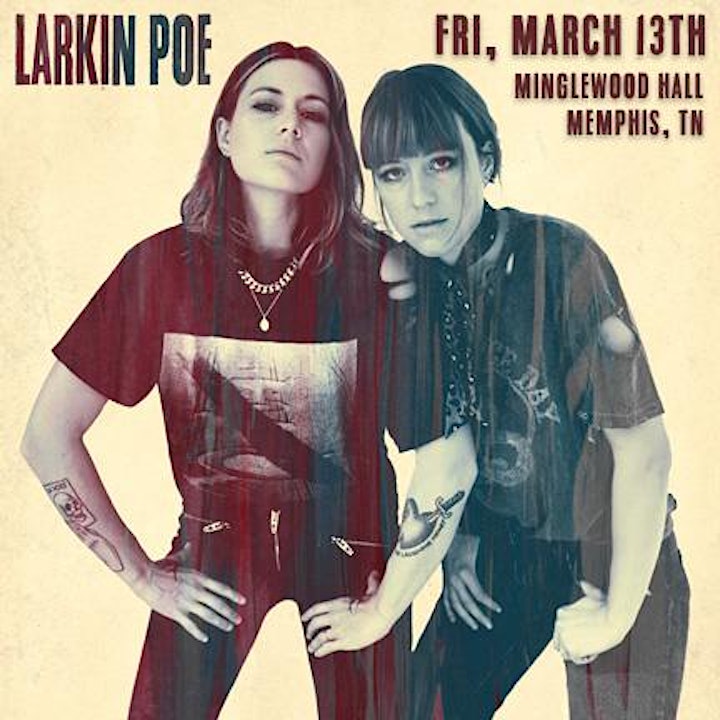 Venue Information:
Minglewood Hall
1555 Madison Ave
Memphis, TN, 38104