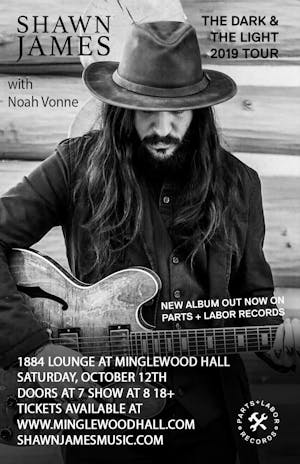 Shawn James' voice is a force of nature, a musical preacher to a flock that accepts everyone!
While growing up in Chicago's south side, Shawn James experienced the power of soul music. His blend of blues, folk & soul music contrasts dark and light, anger and joy, gritty and authentic.
Shawn James launched his career with his first full length album "Shadows" and since then he hasn't stopped. He's constantly on the road averaging 175 shows per year. He's toured extensively across Europe and the United States headlining sold out shows and independently building his loyal faithful fan base.
Along with Shawn's extensive roadwork, his songs have been featured on network and cable TV shows (CBS, HBO) and in Sony Playstation's blockbuster game "The Last of Us 2". His track "Through the Valley" garnered the top spot on Spotify's Global Viral Charts. Shawn's streams have topped 65 million across Spotify, Apple Music, YouTube and continue to rise.
With three full length works + a live album under his belt, Shawn James is set to release new music throughout the remainder of 2018 and all of 2019. Beginning in the fall of 2018, Shawn will release new work on Parts + Labor Records produced and recorded by Jimmy Messer (Awolnation, Kelly Clarkson, Kygo, The White Buffalo). Check back on his socials for updates and new releases.
http://www.shawnjamesmusic.com/
https://instagram.com/shawnjamesmusic
https://www.facebook.com/ShawnJamesSoul/
https://twitter.com/ShawnJamesMusic
Minglewood Hall Policies
What can you bring in? A Good Attitude to see a great Concert & Your Tickets or Will Call Info. A Valid ID (for patrons over 21 who wish to drink alcoholic beverages this is an absolute.)
Back Packs and Purses may be subject for search
Cameras – disposable & non-professional – this is show specific and determined by the artist. Email info@minglewoodhall.com the day before the show to confirm policy.
Audio Recording Devices – this is show specific and determined by the artist. Email info@minglewoodhall.com the day before the show to confirm policy.
PLEASE NOTE: Due to artist restrictions, some items listed above may not be allowed for certain shows. Please call or email info@minglewoodhall.com for show specific restrictions the week of the show.
What NOT to bring:
NO Outside Food or Beverage ,Alcohol, Lawn Chairs, Video Recording Devices, Coolers & Picnic Baskets, Firearms of any kind, Fireworks, Glass Bottles, Illegal Substances of any kind, Laser Pointers, Mace/Pepper Spray, Musical Instruments, Sharp or Dangerous items of any kind, Stickers/Decals, Weapons – of any kind, Umbrellas
IT IS OUR GOAL TO PROVIDE THE ABSOLUTE MOST FUN AND SAFEST EVENT POSSIBLE.
PLEASE REPORT ANY INCIDENTS TO A STAFF MEMBER AS QUICKLY AS POSSIBLE
NO MOSH PITS, SLAM DANCING or CROWD SURFING ALLOWED.
WE HAVE A ZERO TOLERANCE POLICY TOWARDS VIOLENCE OF ANY TYPE. ANY INCIDENTS WILL BE ADDRESSED BY THE EVENT SECURITY. ANY PERSONS INVOLVED IN FIGHTING OR VIOLENT ACTS WILL BE REMOVED FROM SITE AND/OR ARRESTED, NO EXCEPTIONS!
NO RE-ENTRY AT ANYTIME.
NO REFUNDS ON TICKETS PURCHASED.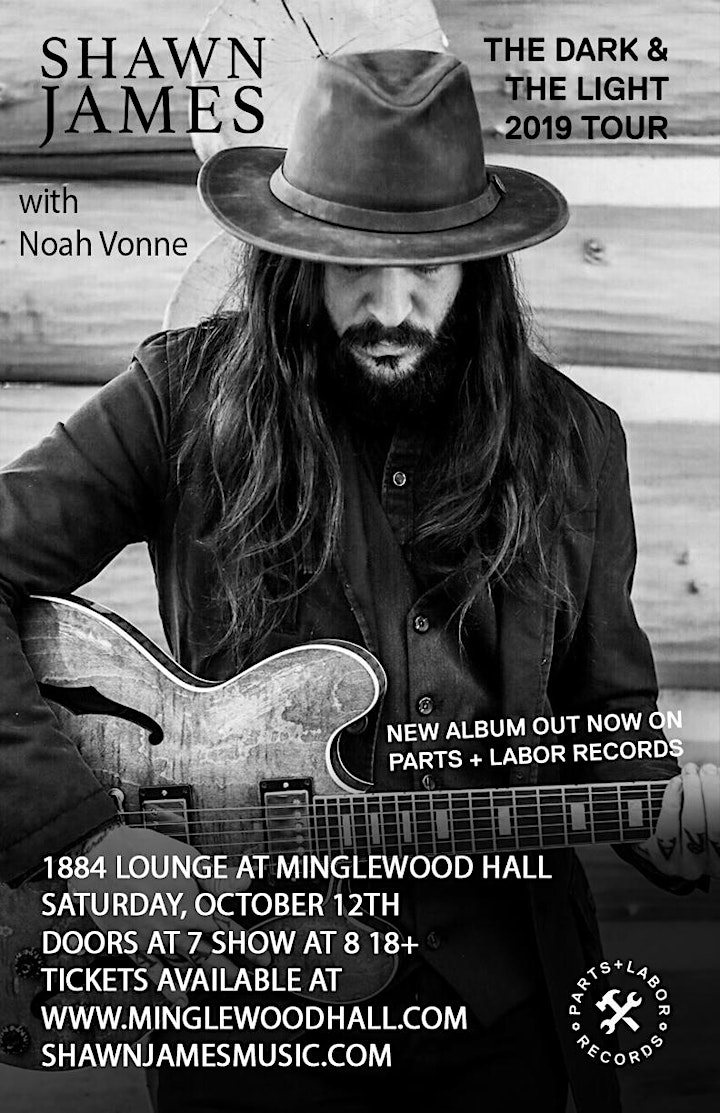 Venue Information:
1884 Lounge
1555 Madison Ave.
Memphis, TN, 38104-2448